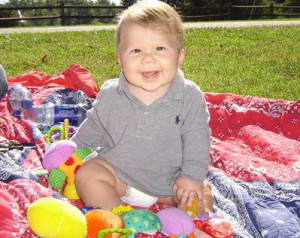 What a wonderful blessing it was on March 9, 2004 when Roger Aubrey "AJ" Linville IV was born. From the very beginning, AJ was so full of life, smiling at everyone he met. Little did we know that he would tragically die when he was just 20 months old. His family was devastated and ached to understand God's reasoning. It was only after much prayer and reflection that we realized that AJ knew he was on earth for a reason: to show each of us how precious life is and to help us slow down and cherish every moment.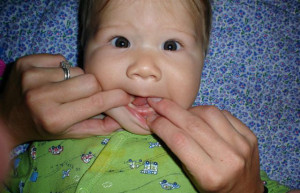 AJ was able to do so much while he was with us. He loved being with people, going to the beach, digging in the sand and splashing in the water or playing with trucks, tractors and planes. AJ did as much as anyone his age could possibly do in the short time he was here. Anyone who met him would agree. He had a zest for life that he shared with all around him. AJ was a special boy. The memories will go on and on forever.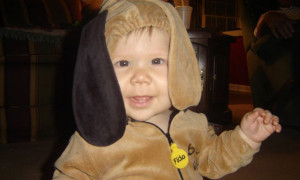 AJ is missed by so many and he will be remembered by us all. We feel so blessed to have had 20 wonderful, healthy months with him. Words are not enough to thank each of those who helped AJ's family with kind words, hugs, letters, cards, and prayers. Our hearts have been touched in a special way. We can't imagine getting through this huge tragedy without all of you. That is why the AJ Linville Foundation was established. To help other children with special needs. To make their life on earth as full and meaningful as possible. Even in the face of adversity.